Youth Volunteer Association
Youth Volunteer Association
Youth Volunteer Association of School of Economics and Management (SEM) of Southwest Jiaotong University (SWJTU) is a non-profit youth organization composed of SEM undergraduate students who are enthusiastic about social public welfare and security.
Since its establishment in 2001, the Association has been adhering to the philosophy of "dedication, fraternity, mutual help, improvement" and has carried out the "fraternity" serial activities represented by "courtesy umbrellas" and "courtesy pump" as well as volunteer activities like "hematopoietic stem cell" volunteer recruitment under the guidance of the university Youth Volunteer Association, and receives attention and support on and off campus.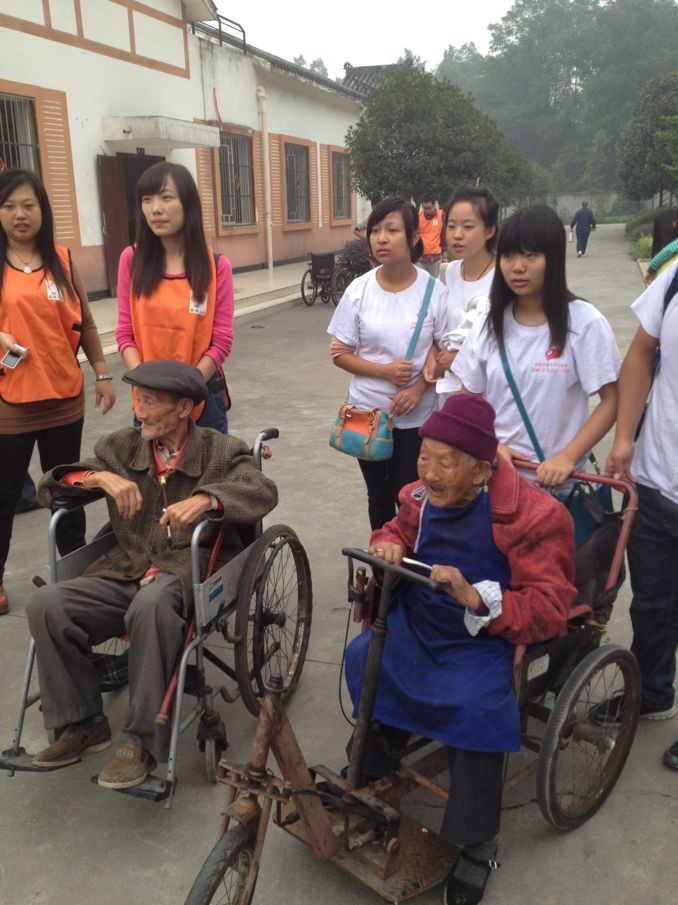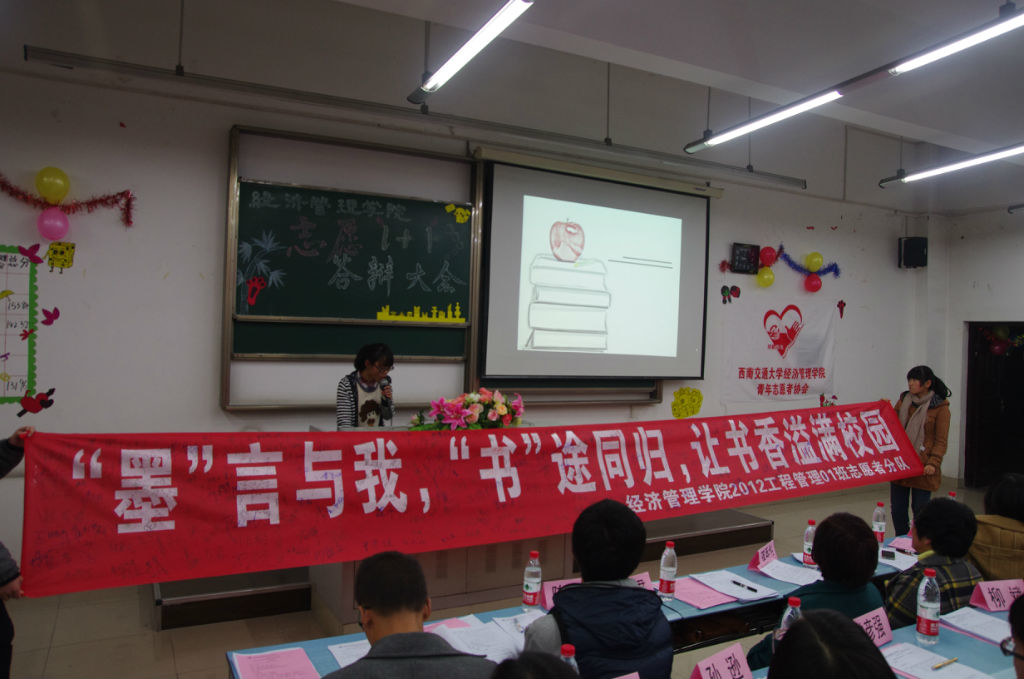 The Association now has four departments: the Office, Publicity Department, Public Relations Department and Activity Department. In March 2010, the "hematopoietic stem cell" volunteer service detachment was established. Functions of departments in Youth Volunteer Association are as follows:

The Office: keeps member files, makes contact information and other internal materials of the Association; meeting arrangement, notification, host, attendance checking and minutes taking; planning before activity, participant recording during activity and summary after activity; volunteer service hour certification; funds management.
Publicity Department: display board, poster, leaflet, banner production, planning and publicity of activities; makes contacts with Publicity and Reporting Center and major media on campus for internal promotion; collects and keeps relevant publicity materials (drafts, photos) after events.
Public Relations Department: solicits sponsorship for association materials and events; makes contacts with media off campus for external promotion; negotiates with other schools and social organizations; reception work during the event.
Activity Department: activity application and borrowing (site, display board, banner and other items related to the event); contact for off-campus activities venues and service recipients; layout of the site before the event (association flag, banners and other symbols) and arrangement of the site after the event; participant notification and activity implementation.