Undergraduate Student Union
Undergraduate Student Union
The Undergraduate Student Union of School of Economics and Management (SEM) is an excellent student organization serving students on behalf of their interests under the leadership of the Party Committee of the School. Since its establishment, the Union has given full play to its advanced nature and guidance, and becomes the link and bridge between students, the university and the school. The main bodies of the Union include the Presidium, the Office, Life Department, Literature and Art Department, Publicity Department, Sports Department, Study Department, Public Relations Department and Debate Team.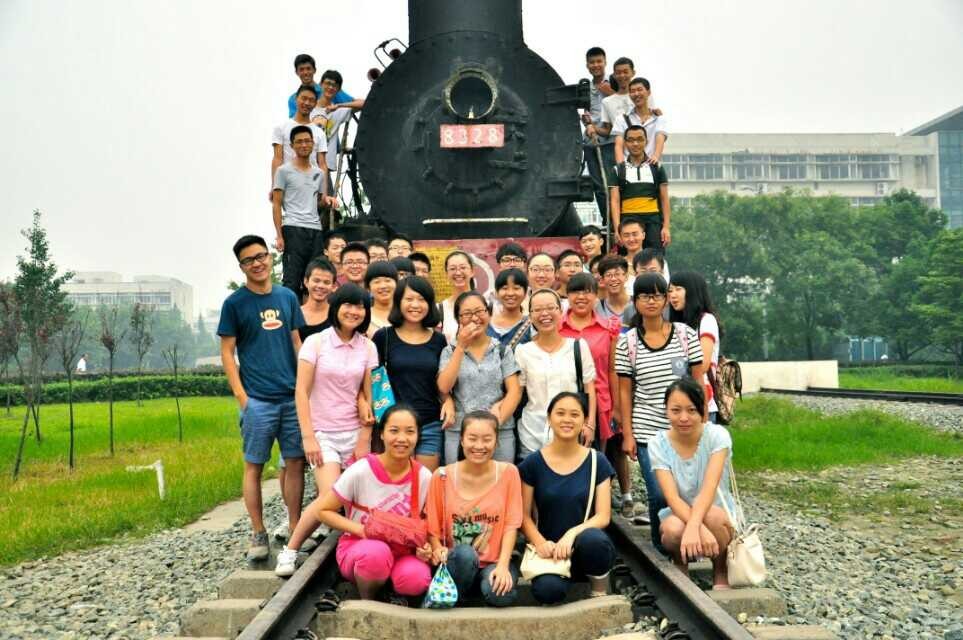 The members of the Union include one chairman and three to four vice-chairmen, and each department has one minister, two to three vice-ministers and several directors. Each department of the Union has its own functions and characteristics. It is the best stage for students with ideals and talents to show their youthful demeanor.

The functions of departments under the Undergraduate Student Union are as follows:
The Office: plans, coordinates and supervises the work and departments of the Union; takes charge of the management work of union cadres, archives, internal system and daily affairs; implements meeting attendance checking system and takes minutes.
Regular activities of the Office: student cadre training, monitor experience exchange workshop, Creative Planning Contest.
Publicity Department: publicizes activities of the school; presents a positive image of SEM to the whole university in forms of display panel, poster and evening party stage design; arranges stage lighting for various parties of SEM.
Regular activities of Publicity Department: display panels and posters of the Union; stage design for welcome evening party, "Love Music" Campus Singer Challenge, graduation evening party and other large-scale parties.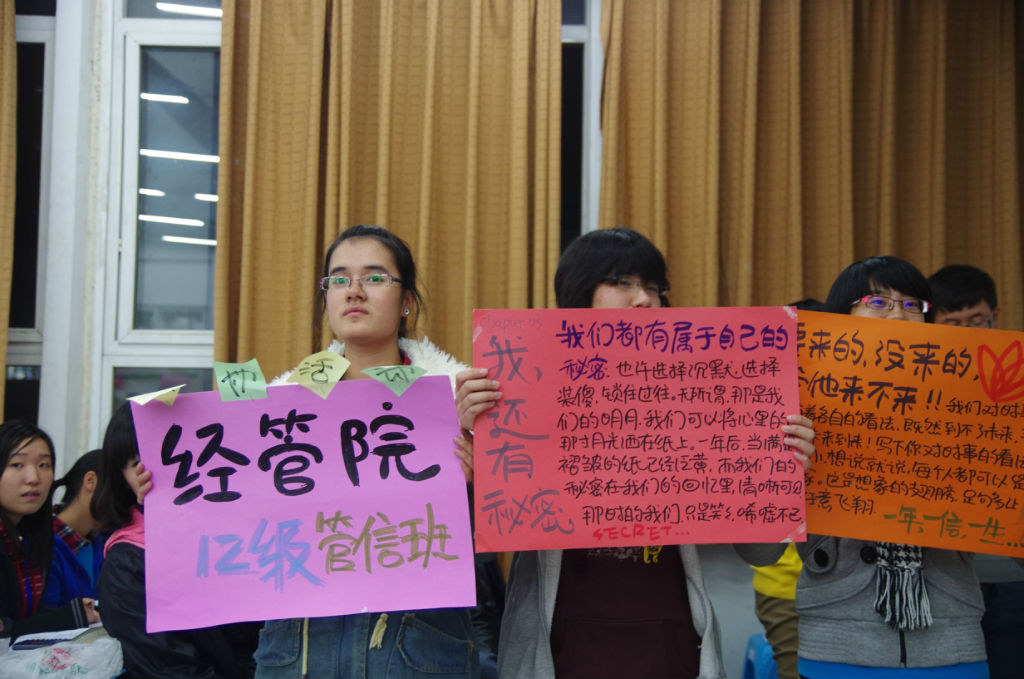 Study Department: helps freshmen adapt to college life as soon as possible through various means; provides employment guidance for fresh graduates; selects talents for SEM debate team by holding freshman debate competition.
Regular activities of Study Department: learning experience exchange workshop; "SEM Cup" Freshman Debate Competition; annual satisfaction survey for student activity.
Literature and Art Department: organizes literary and art activities to provide a stage for students to exercise their abilities and show their talents and individuality so as to enrich their extracurricular life; among the activities, "Love Music" Campus Singer Challenge has attracted the attention of many off-campus media. The event has been tracked by West China City Daily, Sichuan News and Information Channel (SCTV-4) and Chengdu Full Contact Program.
Regular activities of Literature and Art Department: "Love Music" Campus Singer Challenge; welcome and graduation evening party of SEM.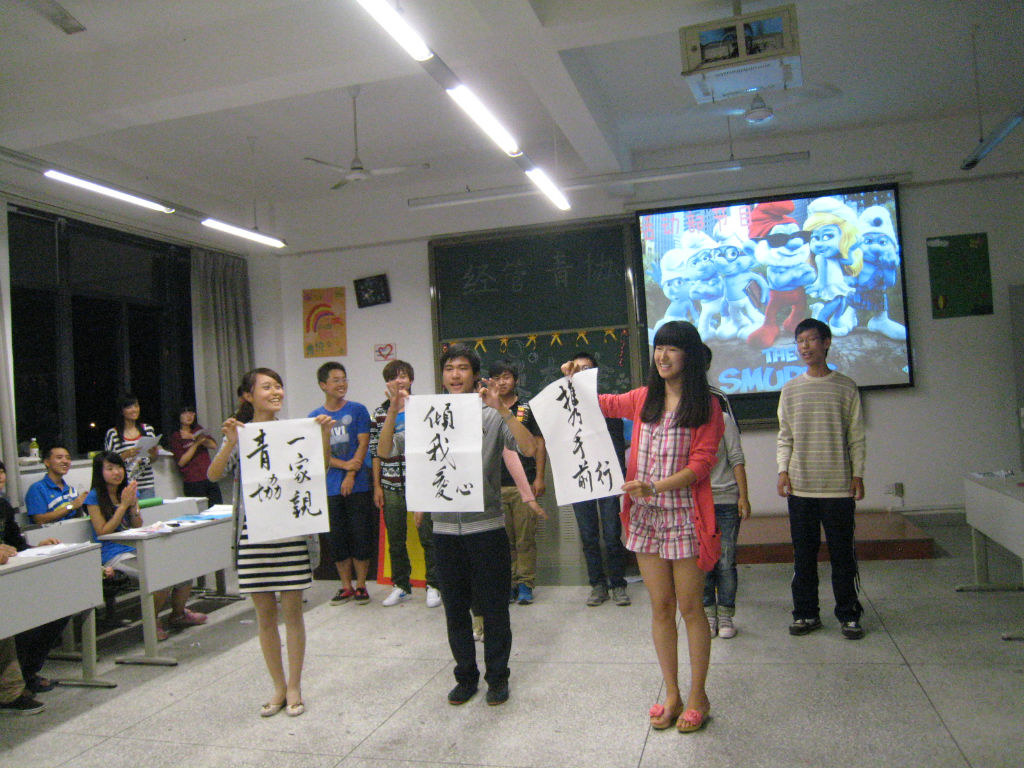 Life Department: housekeeper of the Union; assists the Union in activity logistics and take charges of the Union's property; conducts dormitory hygiene inspection, evaluates levels of civilized dormitory, and spot checks for illegal electrical appliances in line with the university's requirements to create a better dormitory life.
Regular activities of Life Department: College Students Weekend Cultural Square Serial Activities; Dormitory Culture Festival.
Sports Department: organizes various sports activities of the school; mobilizes students to participate in sports events of the university, such as sports meeting, football match, basketball match, badminton match, swimming match and so on.
Regular activities of Sports Department: SWJTU Sports Group Working Forum; "SEM Cup" Football Match; "SEM Cup" Basketball Match; "SEM Cup" Freshmen Football Match; "SEM Cup" Freshmen Basketball Match.
Public Relations Department: expands exchanges, enhances the cooperation with different schools, demonstrates SEM image, and improves the popularity of the Union; takes full charge of the external communication and liaison work and public relations of the Union; the bridge between SEM and other schools, departments and enterprises; obtained sponsorship from companies like Uni-President, Lenovo, Pepsi and maintained good cooperative relations, providing abundant and timely support for smooth work of other departments.
Debate Team: the core of debate team activities is the university-level debate competitions held twice a year, namely the "Freshmen Cup" in the first semester and the "Leyan Cup", the largest at the university level in the second semester; these university-level competitions are preceded by the school-level "Freshman Cup" Debate Competition, which is the first competition for all freshmen and also an excellent opportunity for communication and self-expression; the Debate Team will hold several friendly matches with debate teams of other schools every semester to exchange skills and make friends; the Debate Team is not only a dynamic competition organization but also a window to show "charm of SEM".